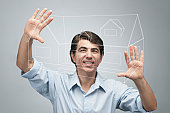 According to High Tech Campus frontman Bert-Jan Woertman, building bridges between innovation district is the way forward. He follows up upon a recent publication of Brookings Institution,
The Rise of Innovation Districts
, and benchmarks the Technology Region of Southern Netherlands with districts mentioned in the report. So, this would be a form of open innovation of open innovation regions.
According to Katz and Wagner, Innovation Districts are: "a new complementary urban model is now emerging, giving rise to what we and others are calling "innovation districts". These districts, by our definition, are geographic areas where leading-edge anchor institutions and companies cluster and connect with start-ups, business incubators and accelerators. [….] Our most creative institutions, firms and workers crave proximity so that ideas and knowledge can be transferred more quickly and seamlessly."
Read full article: High Tech Campus Eindhoven – Campus Newsletter